Greg Carruthers-Smith

Expires
Monday, 13 July 2015
Marathon madness

I'm taking part in the Blackmores Sydney Running Festival 2014 and hoping to raise much needed funds for charity.

This September, I'm going to be sweating it out and doing my best to complete a gruelling course over the Harbour Bridge, around Sydney's CBD and finishing at the Opera House steps...
I am honoured to be a part of this amazing race and helping a great cause, and I'd really appreciate your support in this endeavour.
Thank you for your support and helping to make a difference!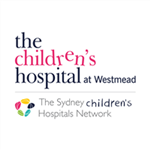 The Children's Hospital at Westmead
The Children's Hospital at Westmead is the largest, highly respected paediatric centre in NSW, providing excellent care for children from NSW, Australia and across the Pacific Rim. Established in 1880, a stand alone public Hospital and registered charity, The Children's Hospital at Westmead serves over 60,000 admitted sick children and their families each year in a family-focused healing environment
FUNDOMETER
Target
$250
Raised So Far
$850
Biggest Supporters:
Suncorp Bank: $300.00
Kate Downie: $100.00