link copied to clipboard
saving changes, please wait..
page successfully updated
error saving changes
file size exceeds 512kb.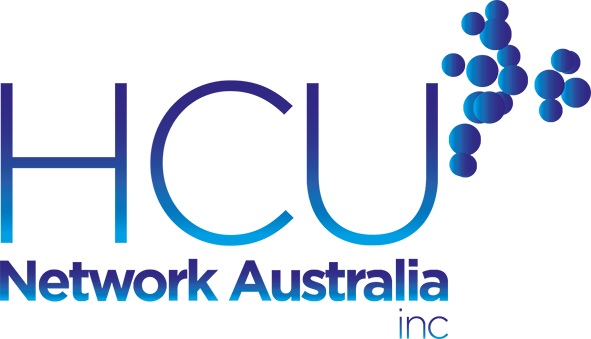 $30,936

of

$30,000

team's target.
Raised by 0 people in days for HCU (Homocystinuria) Network Australia Inc.
Biggest Supporters
$500.00
Nova Construction
$200.00
Beck Donoghue Vines
Story
In 2013, after dealing with the emotional pain of our daughter being diagnosed with childhood cancer some years earlier, our eldest son was diagnosed with a degenerative rare disease known as Homocystinuria (HCU). Some weeks later it was confirmed that our younger son was also affected by the disease but had not as yet started showing symptoms.
HCU is one of the target diseases screened for at birth by Newborn Screening programs across the Country. It is believed however, that due to a further genetic mutation neither of our sons were detected at birth and treated accordingly. The difficulty of receiving their diagnosis and that neither were detected at birth and treated was compacted by the lack of a patient organisation specifically for HCU.
I remain truly grateful to the medical professionals involved in the management and treatment of our sons and to social network support groups providing support from parent carers and patients all over the world. As the founder of the HCU Network Australia my passion is to facilitate a national network of HCU patients and parent carers to raise awareness, provide support and foremost to raise funds to further clinical research into better treatments and a cure for HCU.
I am taking part in the Blackmores Sydney Running Festival 2014 and hoping to raise much needed funds for research. This September I will be sweating it out and doing my best to complete a gruelling course over the Harbour Bridge, around Sydney's CBD and finishing at the Opera House steps . . . I are honoured to be part of this amazing race and helping a great cause and I'd really appreciate your support in this endeavour.
Thank you for your support and helping make a difference.
read more
$30,936 of $30,000 target

All
Donations

0
Activity

0


There is nothing to show from any feeds at the moment.

There are no current donations or activities for this user.
The fitness feed has been disabled by the page owner.

HCU (Homocystinuria) Network Australia Inc.
HCU Network Australia is a Health Promotion Charity established in 2014, with the vision "to be a driving force in the journey to a cure, improving quality of life along the way". Our aim is to achieve meaningful progress and best health outcomes for the HCU community.   Our priorities are to: [list] [*]Connect and support people impacted by homocystinuria; [*]Improve the diagnosis path to enable appropriate treatment; [*]Provide education and informatoin to people impacted by homocystinuria; [*]Encourage and support clinical research, research for novel therapies and ultimately a cure; and [*]Raise funds to achieve our objectives. [/list] Homocystinuria (HCU) is a devastating rare genetic disease that when untreated causes most notably intellectual disability and early mortality.  Approximately 25 per cent of untreated affected individuals do not live past their 20s with others experiencing reduced quality of life.  HCU is progressive and affected individuals suffer multi-systemic disorder of the central nervous system (CNS), ocular, skeletal, and cardiovascular system.  Symptoms are highly variable but include intellectual disability, developmental delay and learning difficulties, psychiatric disturbances, behavioural problems, dislocation of the lens of the eye resulting in blindness if untreated, seizures, osteoporosis and skeletal abnormalities, premature heart attack and stroke.  As a whole, the complications of the disease lead to a reduced quality of life and shorter life expectancy.   No cure has been discovered for HCU.  Those affected require life-long medical and dietary management.
read more
Created by
Tara Morrison
for HCU (Homocystinuria) Network Australia Inc.
Tara Morrison

's

Total
Team Totals

$1,233 of $30,000 target
0 people in days
$30,936 of $30,000 target
0 people in days
Please make sure you are LOGGED IN. You can only join a Team Leader page if you are logged in and have an Individual page created. If you do, it will be displayed here once you've logged in. If you don't, please return to the 'home page' and follow instructions on how to create your Individual page.